The Goldfish Blog
Welcome to The Goldfish Blog that keeps you up to date about new and updated web pages that make up the About Goldfish Website.
To subscribe to The Goldfish Blog, (no e-mail address necessary), RIGHT-click on any of the orange RSS buttons and then click on Copy Shortcut. Paste the URL of the RSS feed into your blog reader.
If you use one of the Google, My Yahoo, My MSN or Feedly readers click on the button and follow their instructions.
If you are not sure how RSS and subscribing works, please read What's an RSS Feed? You will wonder how you ever survived without RSS.
---
Goldfish Breeding Now a Paperback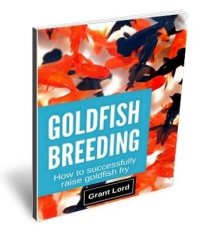 For those that prefer a physical book instead of an electronic version for their Kindle reader or computer/tablet, a paperback version of my book Goldfish Breeding is now available on Amazon.
The paperback version has the same detailed information as the electronic versions covering the following topics:
How to maximise fry numbers in a spawn
The optimal conditions for egg and fry care
What to feed fry and when
How to cull effectively
The amount of space needed
Solving spawning problems
Fry growth rates
Natural fry enemies
Why autumn conditioning is important and more...
Happy reading!